Make tasty & beautiful ice cream or ice cream cake with easy!

Main Features:
Material: The ice cream mold is constructed from food grade silicone material, nontoxic, odourless .

Mulch shapes: 3D shape, soft ice popsicle molds can be used to make different shapes, no spill.
Reusable: Ice cream bar molds can be used for many times, sturdy and flexible, it won't be cracked or faded.
Non-stick and flexible: Nonstick surface and great flexibility make silicone ice cream mold quick freeze. You just pop out with pressed fingers, easy release with perfect shape and clean up.

Compatible with: Can use in oven, microwave ,freezer and dishwasher.

Easy to clean: With nonstick surface, easy to clean, hand wash or dishwasher safe.
Wide application: Can be used as a ice cream mold, popsicle mold, cake mold, dessert mold
Silicone is soft, flexible and reusable.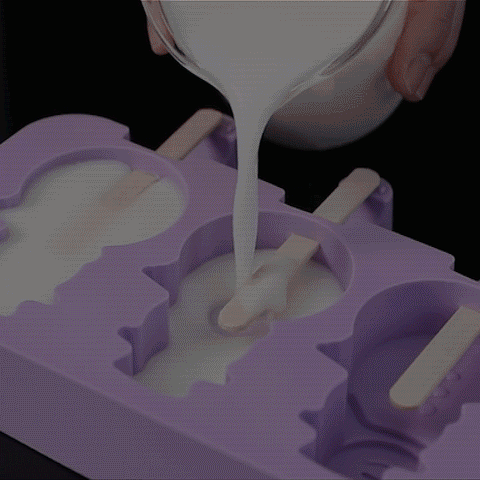 Our popsicle sticks are made of high quality food wood. Each stick is nearly 4.49 inches long and 0.39 inch wide.
Specification
Material: Silicone
Temperature range: -40-230°
Package list: 1 x Ice cream mold